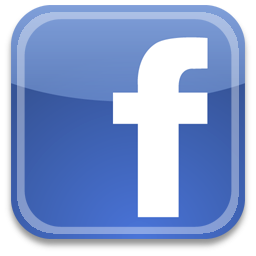 Carewell on Facebook
Carewell Events
Carewell events help fund the various programs and services offered by The Carewell Community.
Join Crewell's online activities! Our activities are free of charge and open to everyone affected by cancer. Participants must register* at least one day before the class. Please register by texting Jane (0998 556 1869)
We also would like to remind members who wish to join our wellness activity classes to confirm/inform Jane ahead of time if you will be attending the class. This will ensure that we have the minimum number of participants in the class.Stay safe and healthy everyone.
Mondays:
Art class (One-on-one, by appointment), 10am to 4pm
Yoga, 4:00pm to 5:00pm
Tuesdays:
Life coaching (by appointment), 9am to 2pm
Fit 4:00 pm to 5:00 pm
Wednesdays:
Sheng Zhen QiGong, 10am to 12nn
Gong Sound Bath 4:30 pm (every other Wednesday)
Art class (one-on-one, by appointment), 10am to 4pm
Counselling (by appointment), 1:00pm to 4:00pm
Thursdays:
Art Group class session 1, 2pm to 3:30pm,
Art Group class session 2, 4 pm to 5:30pm
Conversation Circle Support Group 3pm to 4:30pm
Friday:
Dancercise with Trish Borromeo Coronel 3pm to 4pm Saturday:
Art class (one-on-one, by appointment) 10am to 2pm
Zumba with Ms. Abby at 4pm
Please take note that schedules are subject to change depending on availability of the instructor.
Cancer Community Events
Noncommunicable diseases (NCDs) such as heart disease, lung disease and cancer account for 7 out of 10 deaths worldwide, with inequitable impacts where poverty is high. As the world continues to navigate the pandemic, governments must prioritize smart and strategic investments to reduce the growing burden of NCDs and close the widening health gaps due to the COVID-19 pandemic.
Vital Strategies and NCD Alliance held a VitalTalks event—Investing in Health: NCD Prevention and COVID-19 Recovery and is now available to watch online.
The event was moderated by Amanda Glassman, Executive Vice President and Senior Fellow, Center for Global Development with remarks from José Luis Castro, President and CEO, Vital Strategies and Nina Renshaw, Policy and Advocacy Director, NCD Alliance.
Just click on this link to watch the Vitaltalks: