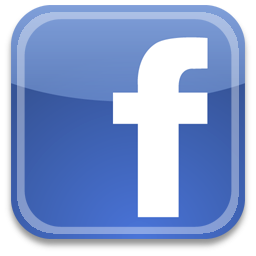 Carewell on Facebook
Carewell Events
Carewell events help fund the various programs and services offered by The Carewell Community.
Carewell has Gone Online!
Join Carewell's online activities! Our activities are free of charge and open to everyone affected by cancer. Participants must register* at least one day before the class. Please register by texting Lanie (0939 502 4205) or Jane (0998 556 1869)
Mondays:
Art class (One-on-one, by appointment), 10am to 4pm
Yoga, 4:00pm to 5:00pm
Tuesdays:
Life coaching (by appointment), 9am to 2pm
LeBran dancercise, 3:30pm to 4:30pm
Wednesdays:
Sheng Zhen QiGong, 10am to 12nn
Art class (one-on-one, by appointment), 10am to 4pm
Gong Sound Bath, 6pm to 7pm, every other week
Counselling (by appointment), 1:00pm to 4:00pm
Thursdays:
Art Group class session 1, 2pm to 3:30pm,
Art Group class session 2, 4 pm to 5:30pm
Conversation Circle Support Group 3pm to 4:30pm
Friday:
Ballroom Dance 5pm to 6pm
Saturday:
Art class (one-on-one, by appointmnet) 10am to 4pm
Exploring your Kitchen with Marie (interactive cooking class), every last Saturday of the month, 2pm to 3pm
Please take note that schedules are subject to change depending on availability of the instructor.
Enhanced Community Quarantine Schedule
In compliance with government directives on General Community Quarantine and in the interest of health and safety, The Carewell Community Foundation will be temporarily closed for operations effective March 16, 2020 until April 14, 2020
However, in order to continue serving the cancer community, for inquiries and other Carewell matters, please call either of the following: Marie: +639985561861 or Jane: +639985561869.
For those needing counseling and mental health concerns you may call the following:
DOH 24/7 crisis hotline: 09178998727 and (02) 8989-8727;
Natasha Goulborn Foundation (NGF) 24/7 Hopeline: (02) 8804-4673; 0917-5584673; and 2919 for Globe and TM subscribers.
Please look out for further advisories on our Facebook Page and website.
Hospitals/Cancer Centers/Facilities Open for Cancer Patients During ECQ
Here are a list of hospitals/cancer centers/facilities opened for cancer patients. Please call the hospital first for confirmation as some facilities limit the number of patients per day due to the current pandemic. (see image for list of facilities and contact numbers)