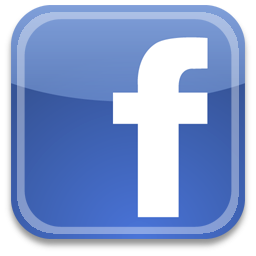 Carewell on Facebook
Carewell Events
Carewell events help fund the various programs and services offered by The Carewell Community.
Neuropathy and Cancer Management and Prevention Talk
Come and listen to Dr. Genevieve Price speak on Naturopathic Approaches to Cancer Management and Prevention at Carewell on December 10 (Monday) at 10:30 a.m.
Dr. Price is a visiting professor at Bastyr University, a naturopathic medical school in San Diego, California. She is a graduate of Neuroscience at Columbia University and completed a four year doctorate program at Bastyr. Dr. Price has experience in neuroscience research and her clinical experience focused on oncology, gastrointestinal conditions, food and environmental allergies, and mental health concerns among others. Dr. Price believes in thoroughly investigating the root cause of an individual's symptoms in order to remove maintaining causes of disease. She treats the whole person – mind, body, and spirit - using least invasive therapies first in order to minimize harmful side effects.
We are happy that Dr. Price has agreed to share her knowledge and experience in naturopathic medicine and how it can be applied cancer management and prevention.
Due to limited seating kindly confirm your attendance in advance. Call (02) 815- 1294 and look for Lanie or Marie.
New Life Coach at Carewell
Carewell's new life coach, Ms. Imelda "Em" Guevarra and will be at Carewell from 2:00-5:30 pm. on the following dates: Nov. 21, Dec. 12. For members who are interested in setting an appointment with her, please call 815-1294 (Jane or Lanie).
Kalayaan Mula Sa Kanser
Cancer Coalition Philippines has started a campaign called "Kalayaan mula sa Kanser" which aims to secure enough signatories to to pass a law on an integrated national cancer control and prevention program.
Stand up and be counted! Every signature matters! We're lobbying for a Cancer Act in Congress for better prevention, detection, treatment, survivorship, palliative care and access to affordable treatments. And please share/pass on to your friends & family.
Show your support by copying this link and pasting it to your web browser:
https://www.change.org/p/kalayaan-mula-sa-kanser-pass-an-integrated-national-cancer-act-now
New OfficeSchedule
Our new operating hours are from 9:30 am to 5:00 pm Monday to Friday. We also have a new telefax number: (632) 779-8007. At Carewell, persons with cancer and their loved ones experience that they are not alone in facing the challenges of the disease. Do call us or better yet, drop by our office to learn more about how you can become part of our growing community.