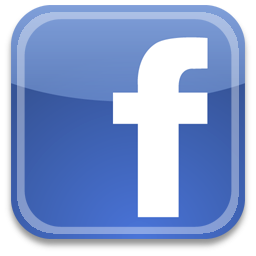 Carewell on Facebook
Cancer Wellness Retreat at Casa San Pablo
Carewell held a 2-day respite at Casa San Pablo in San Pablo, Laguna last Sept. 5&6, 2023. The members enjoyed the fun but therapeutic activities which included Collage, Pizza Making, Pain Reprocessing Therapy, Aroma Meditation, /Sunrise Somatic Movement, Rambutan picking (rather, eating...), Painting/Jewelry Making and lastly a very relaxing Osteopathy session for everyone. Everybody went home with a happy smile as they left the place full of happy memories and a bag of rambutan each. We want to thank Jun de Leon who spearheaded the series of activities which started with 2 sessions of nutrition talks at the Life Science Center at BGC. Our heartfelt thanks to Jun for making this Cancer Wellness Retreat possible. We can't wait to hear more from Jun about his future wellness projects with Carewell.
Philippine National Cancer Summit 2023 Highlights
The Philippine National Cancer Summit 2023 was held last February 23-24, 2023 at the Crowne Plaza Galleria Manila. Dr. Ramy Roxas, Chairman of the Phil. College of Surgeons (PCS) Cancer Commission Foundation and Kara Alikpala, founding President of Icanserve Foundation and VP of Cancer Coalition Philippines were some of the speakers during the summit. A forum featuring iconic screen villain and cancer survivor, Rez Cortez, and noted fashion accessories designer and carer, Neil Felipp San Pedro, also shared their realizations on their cancer experience. The patient and carer's forum was moderated by Dr. Rachael Rosario of the Philippine Cancer Society and Mr. Oliver Calasanz of the Carewell Community Foundation.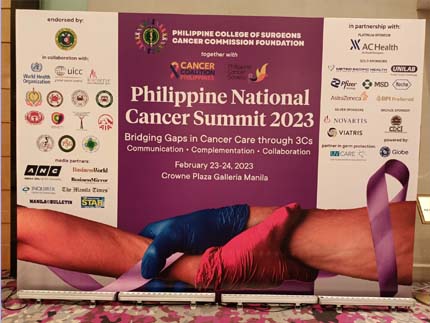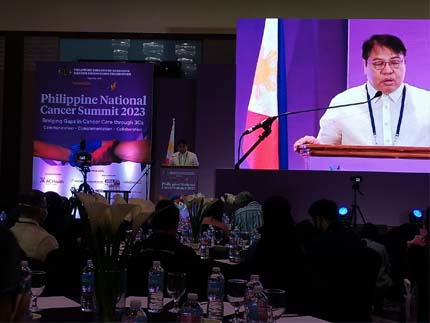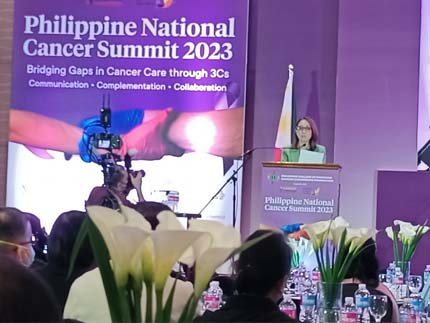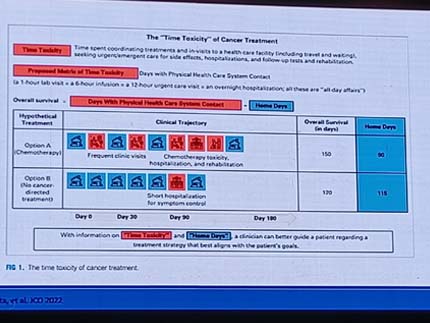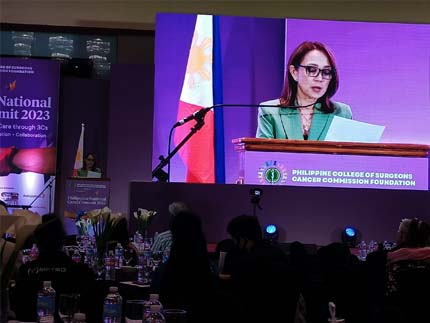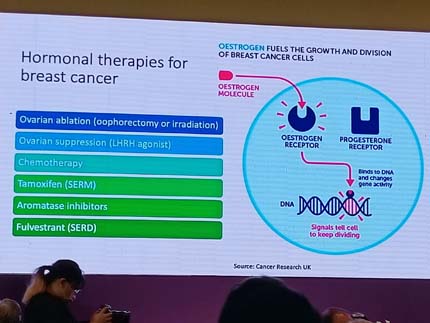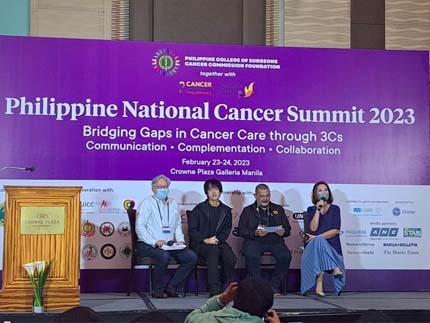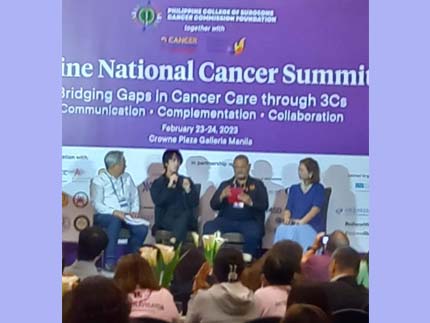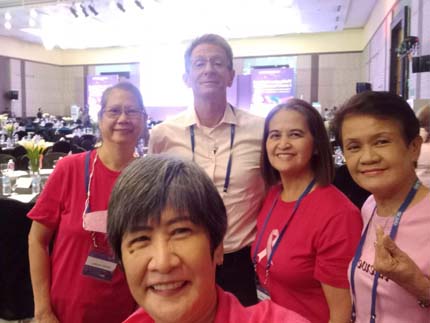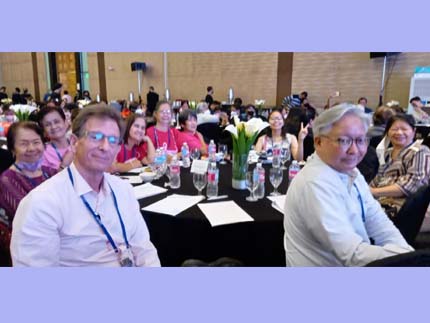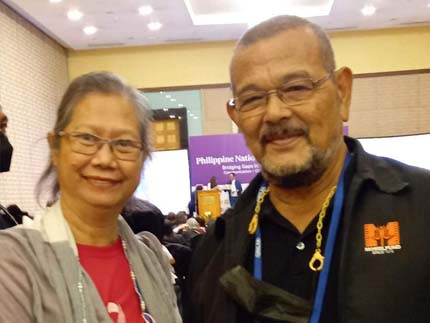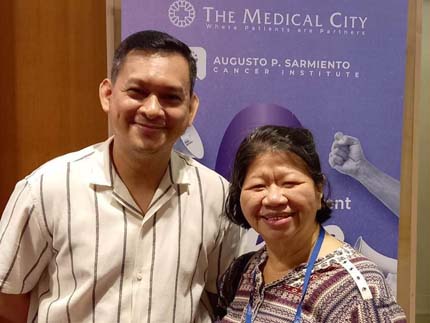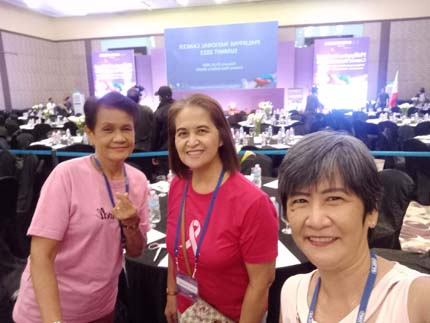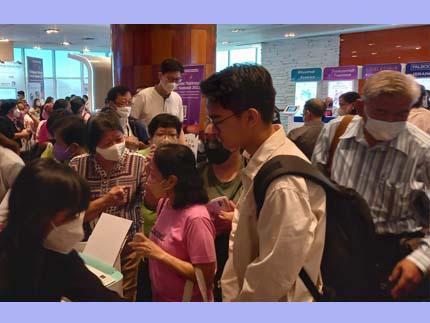 A Whole Food Approach to Cancer Nutrition
The Carewell Community Foundation members along with representatives from other cancer patient groups recently attended a highly informative nutrition seminar entitled: A Whole Food Approach to Cancer Nutrition presented by the LifeScience Center last July 27 & 29, 2023. It was a morning well spent capped off with a healthy and tasty lunch prepared by Kitchen 1A. This Nutrition Seminar is the first collaborative activity of The Carewell Community Foundation and LifeScience Center. Other joint activities are in the works. Stay tuned for further announcements!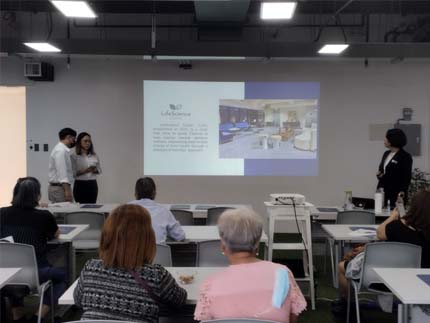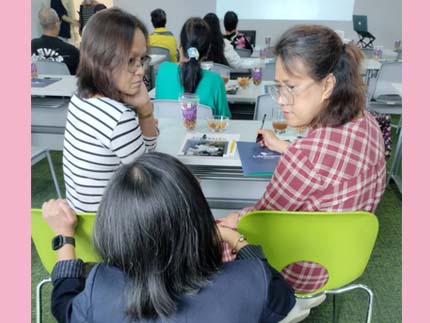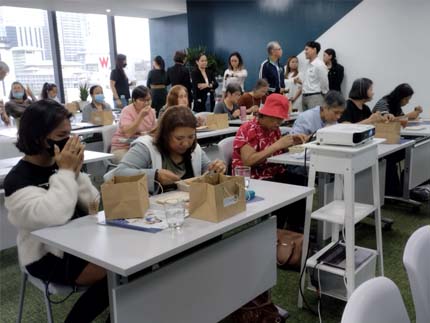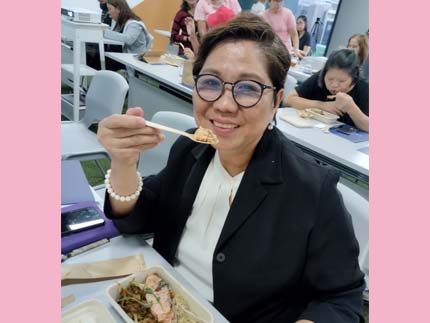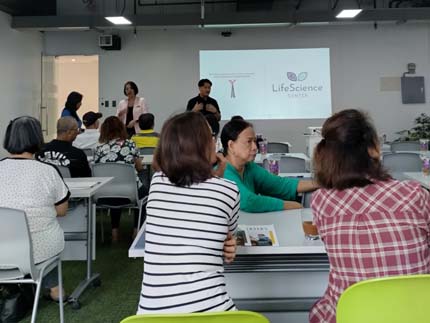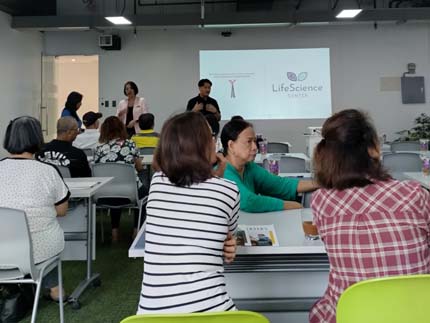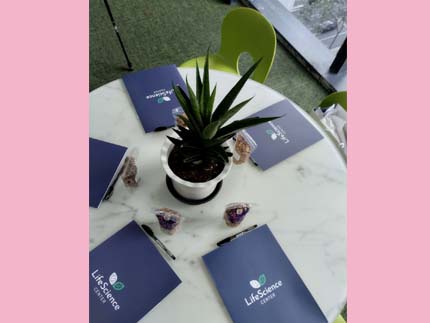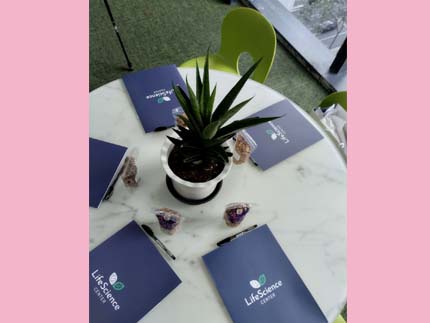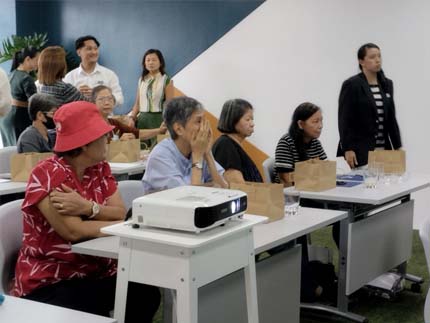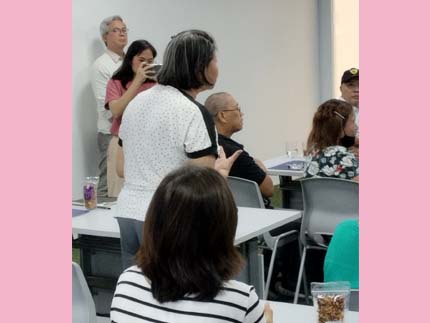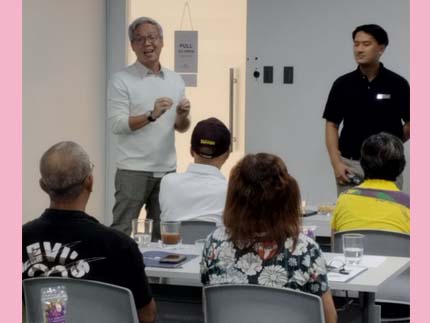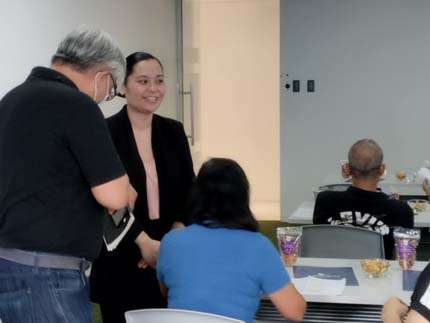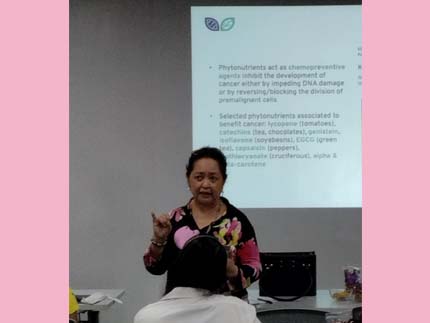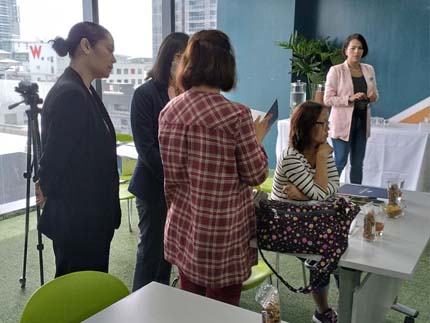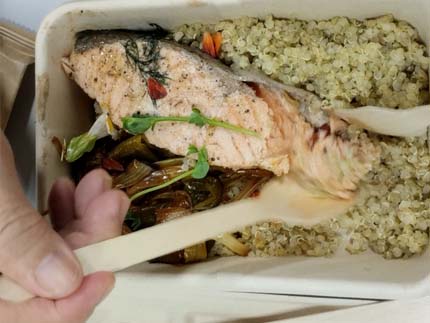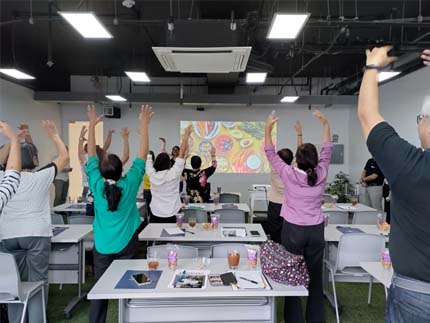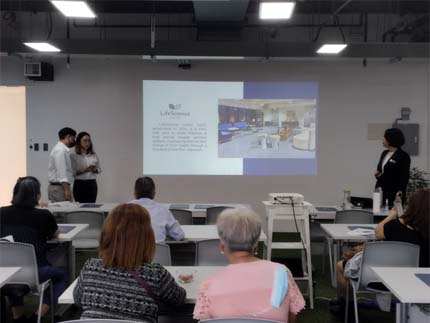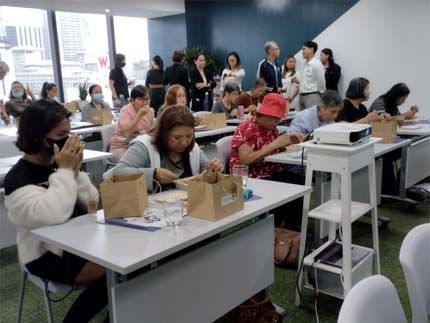 Asian Breast Center Demonstrates Thermalytix at Carewell Office
Last May 4, 2023, Carewell was given by the Asian Breast Center a demonstration of the Thermalytix, a computer aided diagnostic engine that is powered by Artificial Intelligence. Ituses a high resolution thermal sensing device and a cloud hosted analytics solution for analysing the thermal images for reliable, early and accurate breast cancer screening. Multiple clinical studies results comparing Thermalytix with current standard of care have been published in peer reviewed conference/journals that indicate very high accuracy of Thermalytix that is non-inferior to X-Ray Mammography in general, and 25% better sensitivity than mammography in women with dense breasts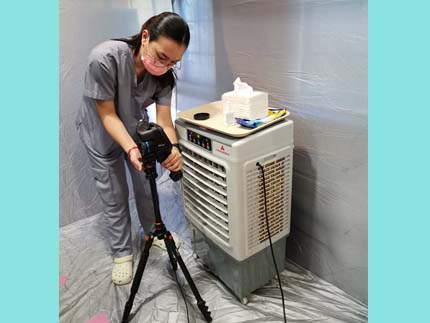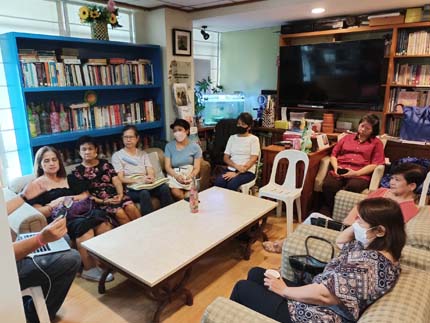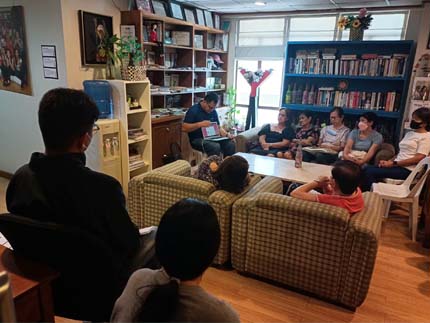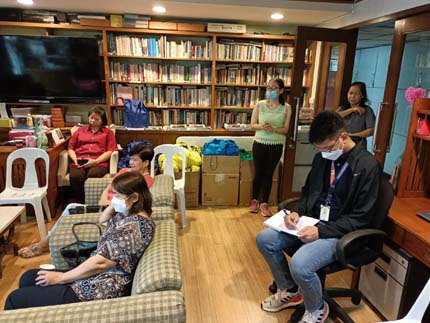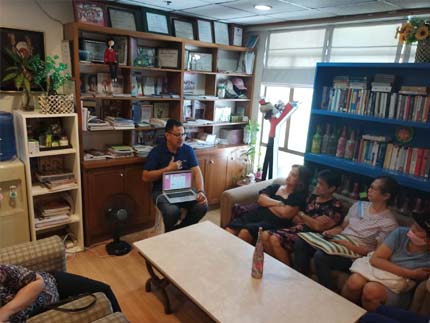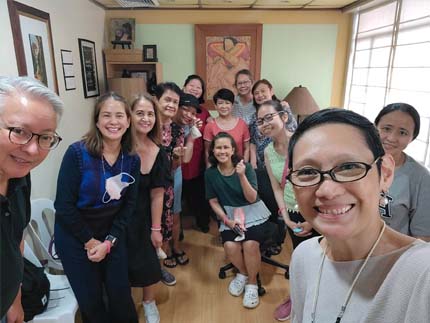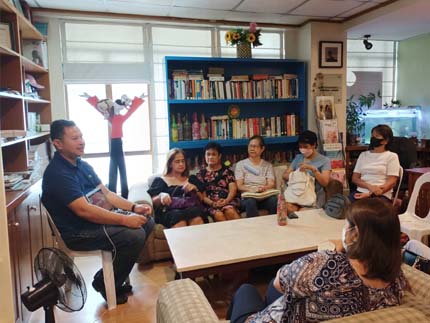 Cancer Community Events
Noncommunicable diseases (NCDs) such as heart disease, lung disease and cancer account for 7 out of 10 deaths worldwide, with inequitable impacts where poverty is high. As the world continues to navigate the pandemic, governments must prioritize smart and strategic investments to reduce the growing burden of NCDs and close the widening health gaps due to the COVID-19 pandemic.
Vital Strategies and NCD Alliance held a VitalTalks event—Investing in Health: NCD Prevention and COVID-19 Recovery and is now available to watch online.
The event was moderated by Amanda Glassman, Executive Vice President and Senior Fellow, Center for Global Development with remarks from José Luis Castro, President and CEO, Vital Strategies and Nina Renshaw, Policy and Advocacy Director, NCD Alliance.
Just click on this link to watch the Vitaltalks:
Carewell Activities
Join Carewell's online activities! Our activities are free of charge and open to everyone affected by cancer. Participants must register* at least one day before the class. Please register by texting Jane (0998 556 1869)
We also would like to remind members who wish to join our wellness activity classes to confirm/inform Jane ahead of time if you will be attending the class. This will ensure that we have the minimum number of participants in the class.Stay safe and healthy everyone.
Mondays:
Art class (One-on-one, by appointment), 10am to 4pm
Yoga with Eileen Ramos (To be Announced)
Tuesdays:
Life coaching (by appointment), 9am to 2pm
Fitness dance with Trish Borromeo-Coronel at 4:30 to 5:30 pm
Wednesdays:
Sheng Zhen QiGong with Roger Ty-Simone at 10am to 12nn
Art class (one-on-one, by appointment), 10am to 4pm
Counselling (by appointment), 1:00pm to 4:00pm
Thursdays:Art Group class session 1, 2pm to 3:30pm,
Art Group class session 2, 4 pm to 5:30pm
Conversation Circle Support Group 3pm to 4:30pm
Friday:
Life coaching (by appointment) 10:00am to 12:00nn and 1:00pm to 3:00pm
Retro dance with Trish Borromeo Coronel 4:30-5:30pm
Please take note that schedules are subject to change depending on availability of the instructor.