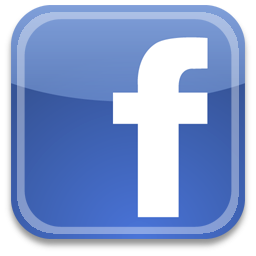 Carewell on Facebook
Resources
All resources and services are geared towards helping people with cancer become more positive and engaged in their fight for recovery.
Carewell's in-house resources and services are provided to community members free of charge. Our partner organizations and professionals may offer their services for free or at minimal cost. As needed, Carewell can help community members secure sponsorships and donations in order to avail of fee-based partner services.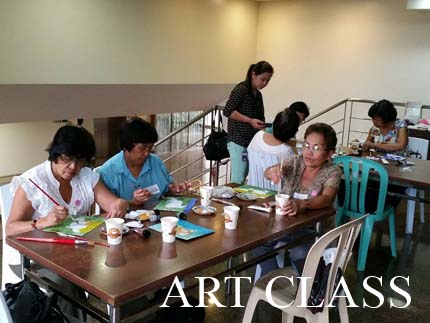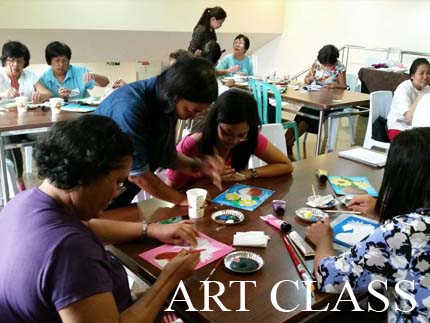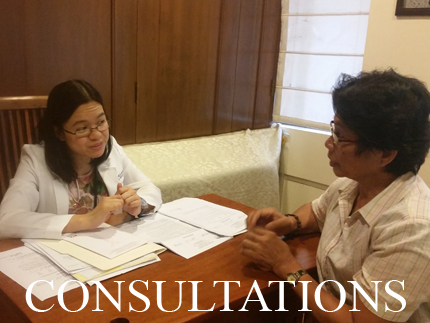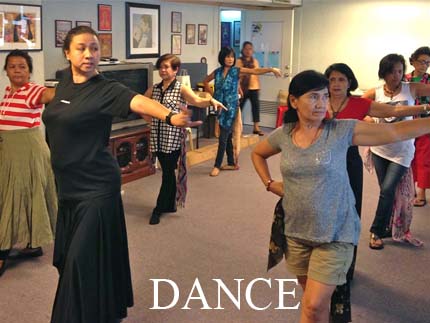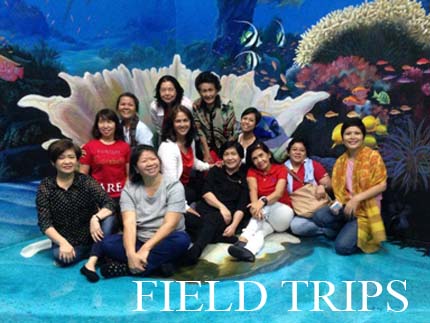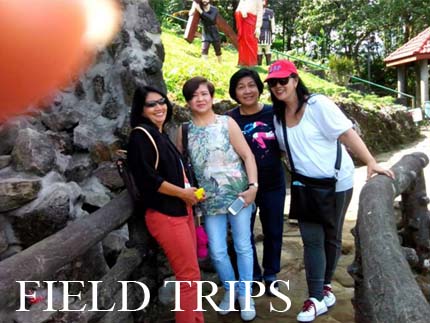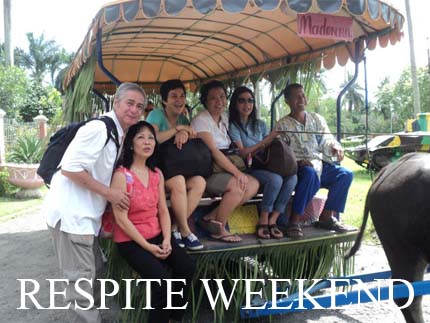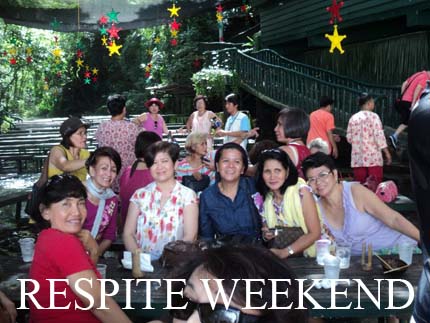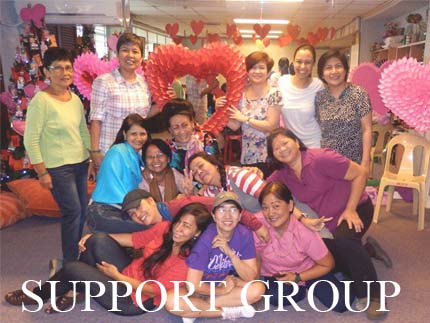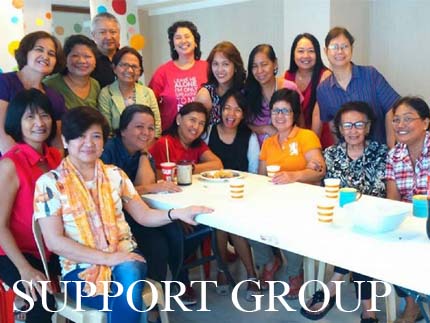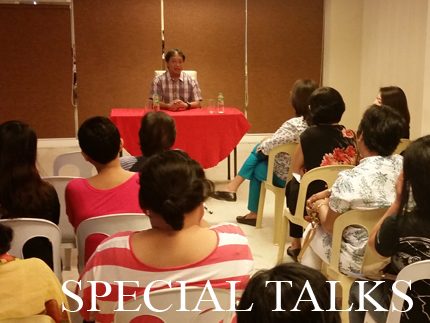 Library & Resource Center
Persons with cancer need reliable, comprehensive, and current information to help them identify the best options for treatment, better manage the disease over time, and to feel confident that they are receiving the best available care and support. Carewell offers its members the Raul "Ace" Fernandez Memorial Library, an up-to-date and well equipped multi-media resource center, as well as computers for accessing links to cancer and wellness-related websites. Carewell carries print and audio-visual materials provided by our partners abroad, including: The Wellness Community, the Livestrong Foundation. and the American Cancer Society. We also have materials from our local partners, including: the Philippine Cancer Society, C Network, Roche, and The Big C Magazine.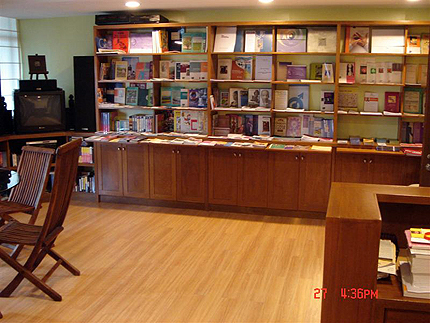 Counseling & Medical Consultation
Carewell's counselors provide psychological, emotional, spiritual, and inspirational support to individuals and their families to help them cope with and manage their cancer-related issues. Counseling is held at Carewell and at other convenient locations. Counselors hold sessions according to a regular schedule or by appointment. In addition, Carewell has made arrangements with InTouch Community Services so our members can call their crisis hotline. For medical advice, physicians (oncologists, surgeons, nutrition, palliative care and other specialists) also have regularly scheduled consultation hours at Carewell.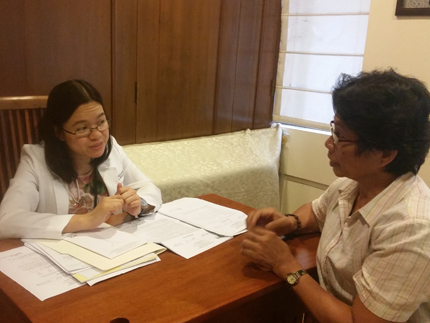 Support Groups
There is strong evidence that support groups can help people cope with cancer, improve quality of life, and – according to some studies – even increase survival. Carewell's self-help groups offer participants a safe and respectful opportunity to come together and support one another. Persons with cancer, as well their loved ones, belong to their own distinct support groups so that they can learn and experience how best to live with cancer, either as a survivor or as a caregiver. Support groups typically meet once a week for one hour and a half. They convene at Carewell, at hospitals, and at other venues convenient to the group members. Carewell has made arrangements with the Greenhills Christian Fellowship for our members to participate in their GriefShare program - a structured set of group activities that help participants deal with the loss of a loved one. We have also partnered with Contemplative Outreach Philippines to give our members access to Centering Prayer support groups. Carewell can also help you find and contact a support group near you.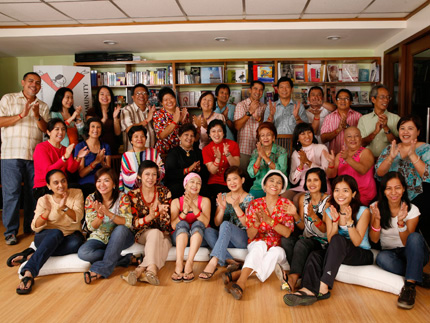 Wellness Activites
Theta Healing and Millenium Method are new modalities in Integrative Medicine that channel spiritual energy to address physical and emotional issues as a complement to conventional medicine.
Carewell offers activities that provide our members with opportunities for enhancing their health and wellness in a holistic manner. Our Mind/Body programs involving relaxation, meditation, prayer, art, and energy therapies can help reduce stress, create a feeling of wellbeing, and provide relief from adverse treatment symptoms and side effects:
Art activities help lessen anxiety and stress as participants engage in fun classes.
Centering Prayer enables spiritual healing through a method of contemplative prayer
Dance provides mild exercise coupled with social interaction. Helps increase body coordination and build endurance.
Carewell regularly arranges Field Trips to a variety of interesting and fun locations.
Gong Sound Therapy is an ancient healing therapy using the soothing sound and vibrations of gongs to aid stress reduction, breaking up emotional blockages, and induce a deep state of relaxation.
Pilates is a focused and dynamic flow of breathing and exercises designed to enhance stability, mobility, and balance in daily life activities. Pilates is known for its profound benefits for illness prevention and post-rehabilitation
QiGong is an energy therapy that combines movement, meditation and regulation of breathing. It can help reduce chronic pain and relieve anxiety
Reiki is a therapy for the proper channeling of spiritual energy to reduce stress.
Our "Respite Weekend" Program is an opportunity for persons living with cancer to relax and enjoy in a restful and replenishing place.
Talks on Wellness and Health provide up-to- date information and advice on what persons with cancer and their loved ones can do to maintain or improve their quality of life while also maximizing the beneficial effects of treatment.
Yoga is a form of exercise involving a sequence of postures and breathing activities. It can lead to improved physical fitness and lower levels of stress.
Carewell also organizes fun and civic activities to provide enjoyable and informative opportunities for coming together as a community to learn more about and manage living with cancer. Funruns/walks, concerts, book readings, education and awareness campaigns, bazaar sales, and art exhibits are just some examples of these activities.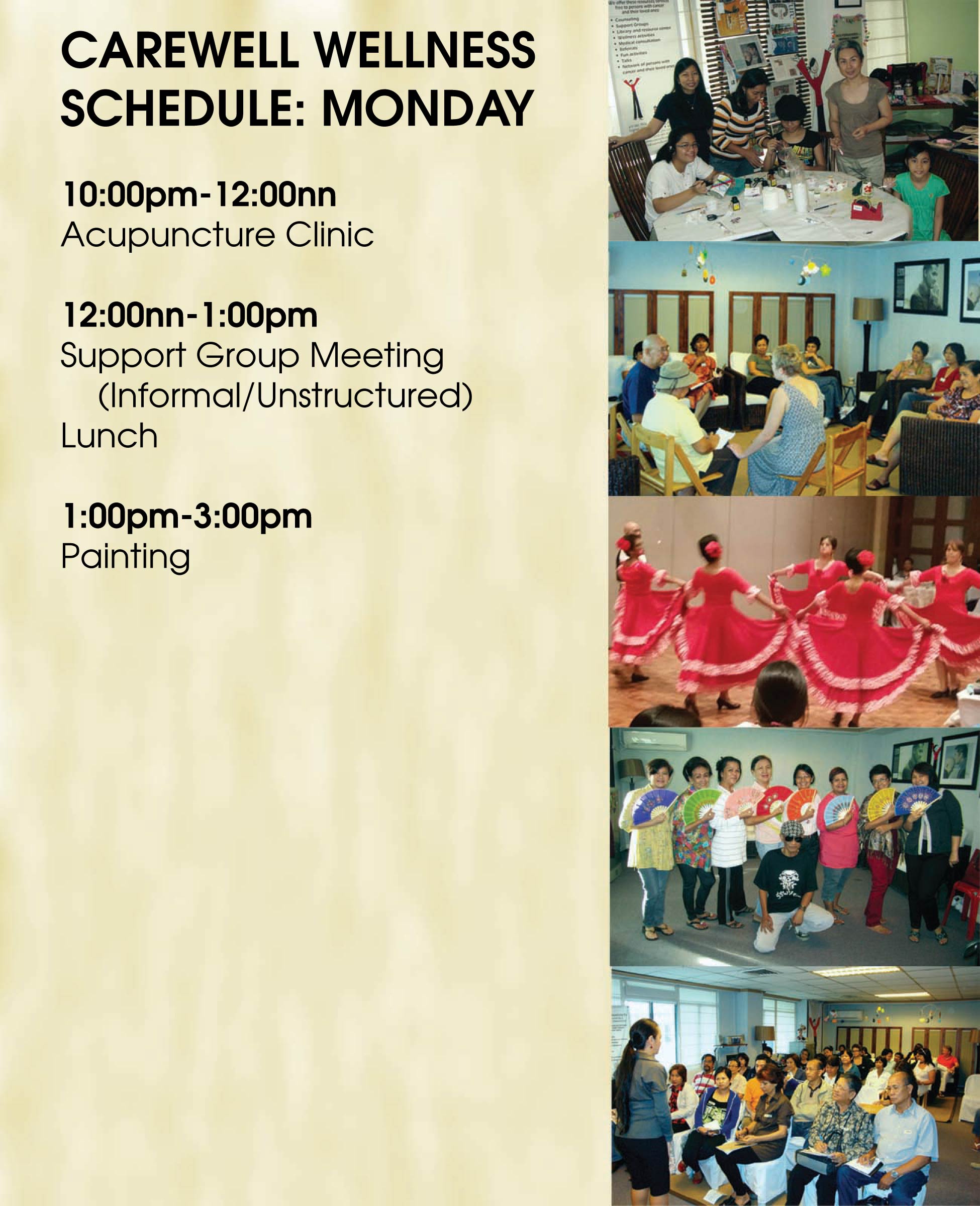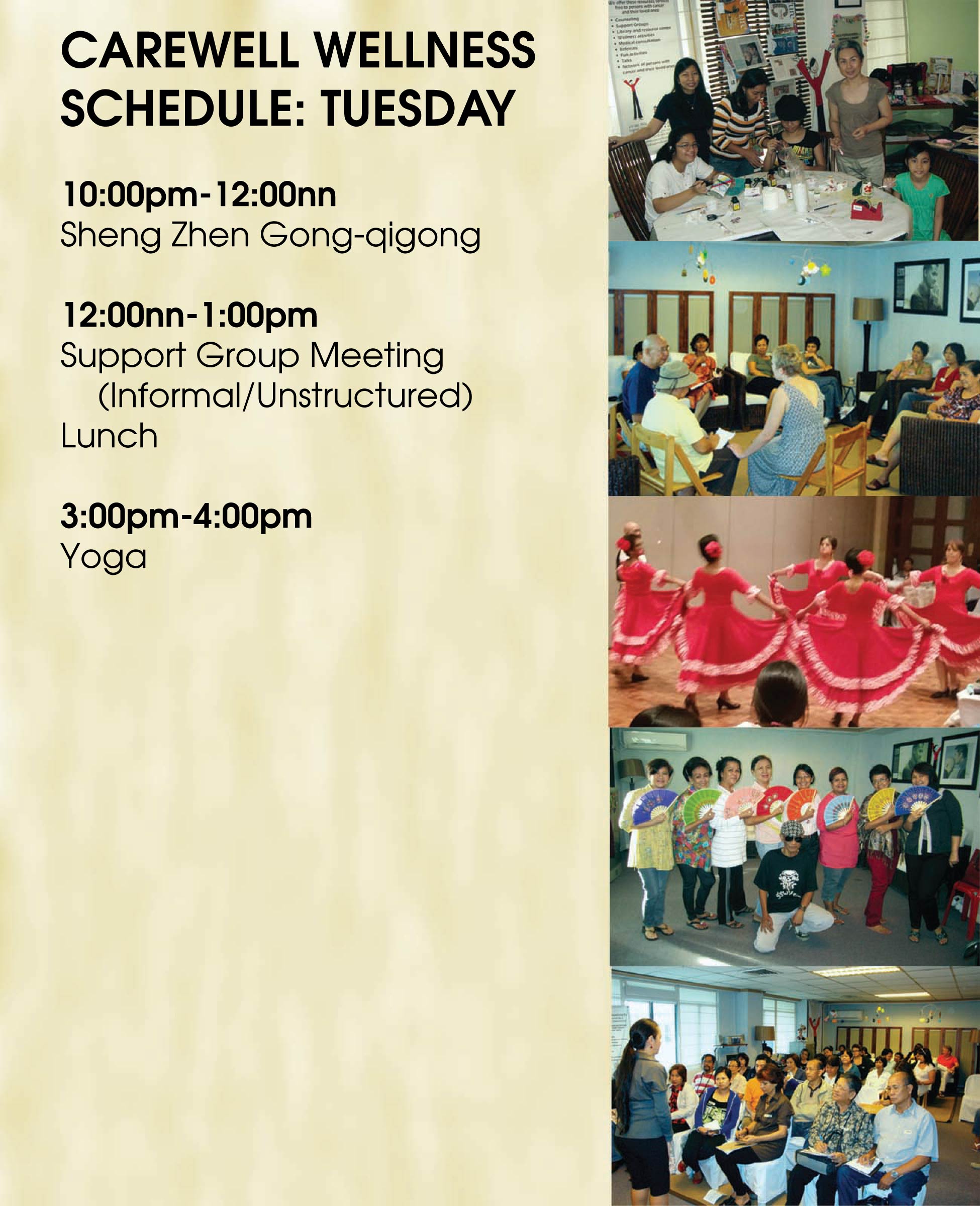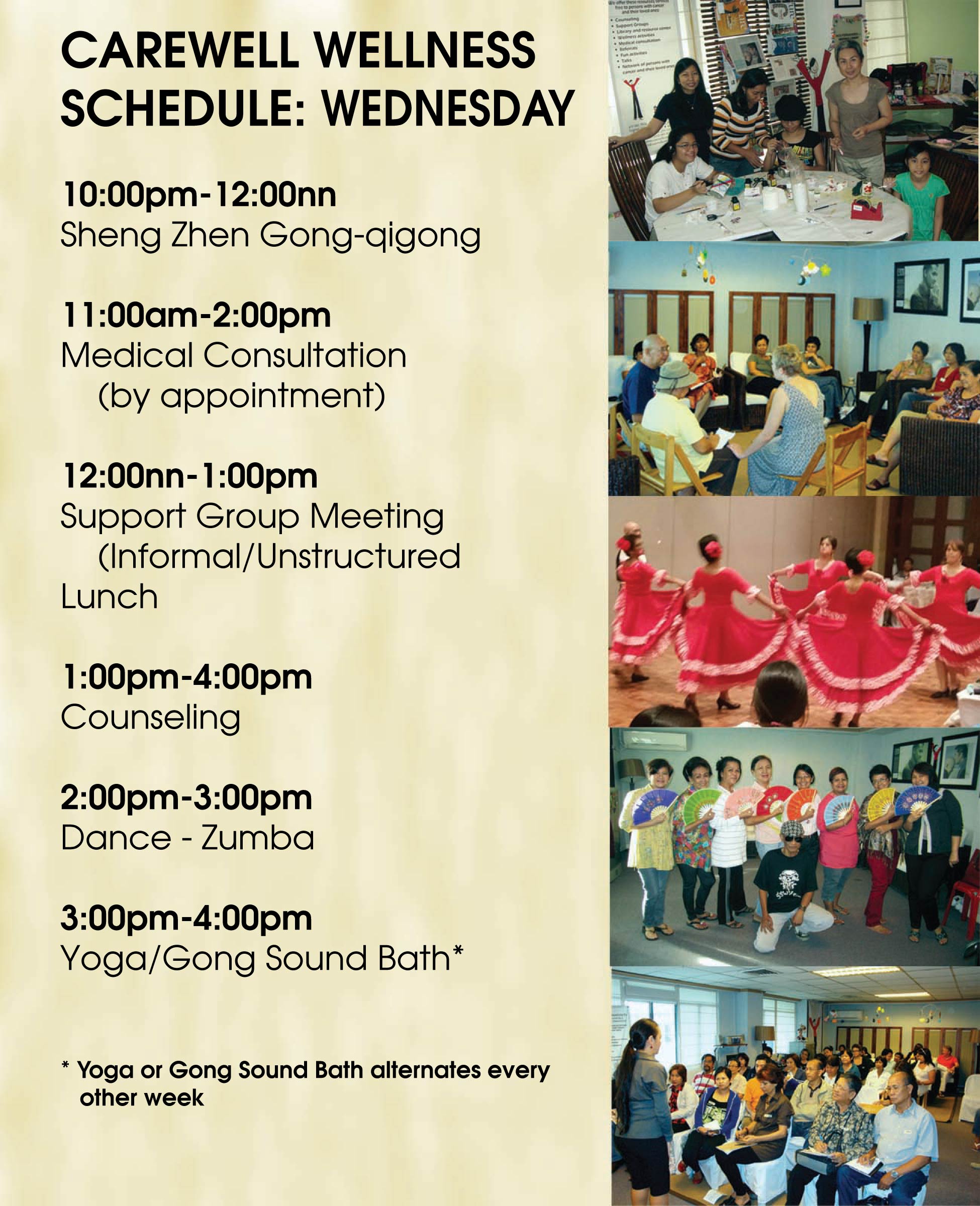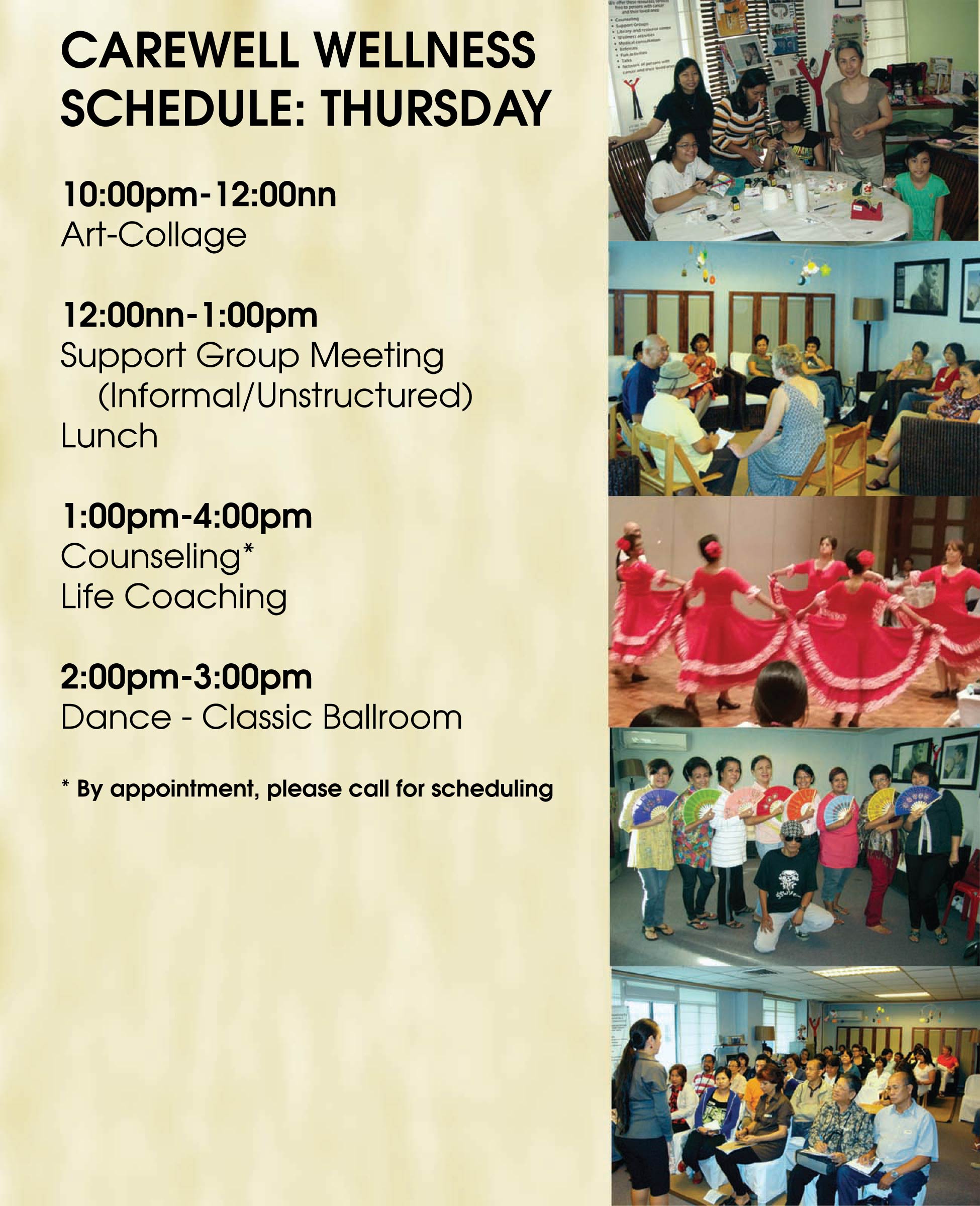 Other Programs
NexPAP1+1: Patient Access Program for Sorafenib (Nexavar)
Bayer Schering Pharma updated the guidelines of its access program for liver and kidney cancer patients called NexPAP1+1. The program assists patients with advanced stage liver or renal cancer who would need the therapeutic benefits of Sorafenib (Nexavar).
With the NexPAP1+1 program, the duration of treatment of advanced liver and renal cancer patients could be prolonged as the program will provide qualified patients treatment subsidy. Under NexPAP1+1 program, patients who are entered into the program get every other month's treatment of Nexavar for free provided they have purchased and consumed their Nexavar treatment of the preceding month and continue to qualify to participate in the program.
Please consult your doctor on how you qualify for this program.
Application forms are available upon request at your doctor's office.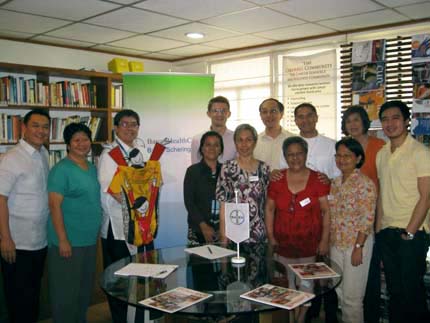 Referral Network
Upon request, Carewell helps persons with cancer and their loved ones connect with individuals, groups, and organizations active in the health and wellness field:
General Referrals: We provide referrals to physicians, practitioners of Mind/Body and spiritual disciplines, and to specialists in Traditional Chinese Medicine (TCM). Carewell can also direct people to doctors and other health and wellness professionals who practice integrative and biological medicine.
Indigent patient referrals:Carewell is not able to directly provide funds for persons in need. However, we can assist persons with limited financial means through information on which individuals, organizations or groups provide medical or financial assistance.
Most organizations will require the same documents to be submitted to them. It is better to have them ready when applying for medical or financial assistance. These documents are:
1. Letter FROM PATIENT or FAMILY MEMBER, addressed to the individual donor/head of the institution/organization, requesting financial assistance.
2. DSWD letter or endorsement (usually a certification or case study) from Social Service worker stating that you are qualified to receive financial aid for medical treatment.
3. Original or Certified True Copy of latest medical abstract with complete name, signature and license number of doctor (oncologist). This should include: Profile of patient, diagnosis, history, plan of treatment, and doctor's report.
4. Official price quotation of medicine/s from PCSO accredited pharmacy or supplier.
5. Medicine prescription of required drugs with complete name, letter of request, signature and license number of doctor.
6. Endorsement or acceptance letter from hospital services.
7. Photocopy of the histopath diagnosis.
Carewell can assist you in reviewing these documents to assess whether these are correct and complete.
Pediatric and youth referrals: Carewell refers children and teenagers with cancer to Kythe Foundation and Cancer Warriors, the organizations that focus on helping persons belonging to this age-group.
Advanced cancer referrals: To support the needs of community members with advanced cancer, Carewell provides referrals to palliative care and pain management doctors, hospice service providers, and grief/bereavement counselors and support groups.
International Referrals: Carewell can also help its members arrange visits to hospitals and treatment centers in Hong Kong, Singapore, and the United States.
Awareness & Networking
Raising awareness and developing a network for sharing cancer and wellness resources is a vital part of our mission. Thus, Carewell has linkages with the Philippine Cancer Society, C Network, the Veterans Memorial Hospital and other groups and organizations actively working within the Philippine cancer community.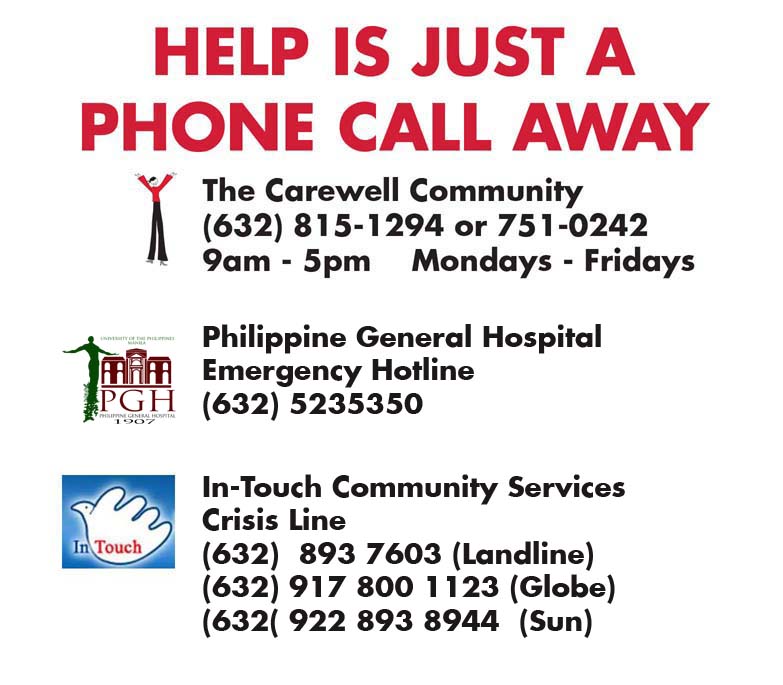 Carewell Activities
The outpouring of concern and prayer for President Cory illustrated the kind of moral support that every cancer-afflicted person deserves. This inspired her nephew, Jim Lopa of the Benigno S. Aquino, Jr. Foundation (BSAF), an avid cyclist, to start the process of organizing an advocacy biking group similar to the LIVESTRONG initiative of global cycling icon, Lance Armstrong. BSAF had earlier organized a running group as part of its iamninoy campaign to raise funds for the 57-75 Movement, which advocates strategic reforms in the education sector.
Jim broached the idea to fellow bikers Anton Lacson, Joey Ramos and Robert (Bobbit) Suntay, who coincidentally all had loved ones who died of cancer. Bobbit also happened to be the managing director of the Cancer Resource and Wellness Community (Carewell), a volunteer-driven organization that offers its resources, services, and programs free of charge to cancer-afflicted persons and their loved ones. This partnership gave birth to what was initially called the iamninoy Cyclists, dedicated to helping people learn more about how Carewell can assist persons travelling their cancer journey, as well as to raising funds to sustain Carewell programs.
After President Cory passed away, the group renamed itself the iamninoy-iamcory Cyclists and teamed up with Rudy Project (Philippines), the local marketing arm of the Italian sports outfitting company, to produce official jerseys. Registration payments by members—plus corporate support from Nokia, Audiowav and New Balance, defrayed the cost of these jerseys, while providing a seed fund for the group.
As a formal launch event, the group mounted a ride around the Manila Polo Club-Forbes-Dasmariñas area on February 14, 2010 and, from then on, dubbed themselves the Cory for Carewell Cyclists to draw sharper attention to their advocacy. They also plan to attract wider participation among young riders in search of causes to support, in line with the Aquino Foundation's iamninoy-iamcory Movement.
Facilities
Would you like to use Carewell's facilities for your next meeting, seminar, or workshop? If you are an individual, group, or organization serving the Philippine cancer community, Carewell would like to invite you to use our facilities free of charge. Please contact us for more details. Carewell facilities are available for use from Monday through Friday, 9am until 5pm.