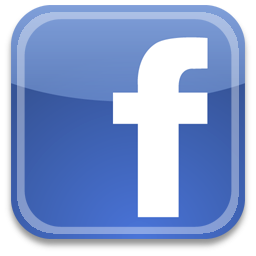 Carewell on Facebook
Caring Well News - October 2018
Baked Apple Chips and Mango Carrot Ginger Smoothie
This October we will be featuring 2 recipes from the American Institute for Cancer Research. These recipes are reprinted with permission from the American Institute for Cancer Research (http://www.aicr.org/)
Baked Apple Chips
Looking for some Super Bowl baking inspiration or just a delicious, healthy snack? Homemade apple chips are a great way to feed a crowd and are packed with plentiful nutrition. Apples contain dietary fiber, as well as a variety of phytochemicals, such as quercetin, being studied for its anti-inflammatory properties.
Per Serving: 60 calories, 0 g total fat, 17 g carbohydrate, 0 g protein, 3g dietary fiber, 0 mg sodium.
Ingredients
4 large apples (any variety)
2 tsp. cinnamon
1 Tbsp. granulated sugar
Directions
Slice apples horizontally into very thin rounds, using a sharp knife or mandolin (remove any seeds that do not fall out as you cut). Lay the slices in a single layer on parchment paper, and sprinkle lightly with the cinnamon sugar (combined). Bake at 250°F for 1 hour, flip slices, and bake for an additional hour (2 hours total). Chips will continue to crisp up as they cool.
*Tip: Don't peel your apples! The peel contains a third or more of its cancer-fighting phytochemical compounds.
Mango Carrot Ginger Smoothie
Author: Sharon Palmer
A gorgeous Mexican mango was the inspiration for a flavorful, antioxidant-rich smoothie in my kitchen this week. In celebration of that particularly sunny shade of pink-orange-yellow found in mangos, carrots, and citrus fruits, I whipped up a sweet, fruity, plant-based mango, with a bite of spicy ginger. This smoothie is packed with vitamin C, vitamin A, and carotenoid compounds found in yellow-orange fruits and vegetables, which are linked to disease protection.
Ingredients:
1 mango, peeled, sliced into chunks
1/2 orange, peeled, quartered
1 large carrot, sliced into large chunks
1 1/2 cups soy milk, plain
1 (1-inch) piece, peeled fresh ginger
6 ice cubes
Per Serving: 200 calories, 4 g total fat (0 g. saturated fat), 36 g carbohydrate, 7 g protein, 4 g dietary fiber, 120 mg sodium.
Makes 2 servings.(Yield: about 2 1/2 cups or 1 1/4 cup per serving)
Directions:
1. Place all ingredients in container of a blender and process until smooth.
2. Pour into 2 glasses. Enjoy!