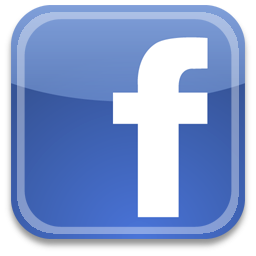 Carewell on Facebook
Caring Well News – September 2023
This September we will be featuring a recipe from the American Institute for Cancer Research. This recipe is reprinted with permission from the American Institute for Cancer Research (http://www.aicr.org/)
Walnut Cauliflower Glow Bowl
This plant-based recipe, which is a meal in a bowl, is warm with the golden shades of turmeric, sweet potatoes, tomatoes, chickpeas and walnuts. A balanced, nutritious dish—this recipe features whole grains, pulses, vegetables and nuts, providing a good source of protein, fiber, healthy fats, essential vitamins and minerals and phytochemicals to power your day.
Crunchy walnuts add a dose of plant-based omega-3 fatty acids, fiber, protein, as well as other plant compounds that work together in the body to reduce oxidative stress and inflammation. It's no wonder that adding nuts, like walnuts, to a health-promoting diet may act in ways that help to lower your cancer risk. In combination with fiber-rich whole grains, vitamin A-rich cruciferous vegetables, pulses like chickpeas, olive oil, lycopene-rich tomatoes, lutein-rich avocados and aromatic spices, this earthy, golden recipe for Walnut Cauliflower Glow Bowl highlights a great example of how you can help reduce cancer risk by eating a more plant-based diet.
Turn to this recipe for easy, make-ahead meals—create four flavorful, healthful, nutritiously balanced meal bowls to last you for a week of healthful eating. Or assemble the ingredients and let your family create their own beautiful glow bowl, just the way they like it. The possibilities are limitless!
Ingredients
Roasted Vegetables
1 large sweet potato (12 ounces), peeled, cubed
1 medium cauliflower (1 ½ lbs.), divided into florets
1 medium (10 oz.) red onion, sliced
1 can (15 oz.) chickpeas, drained and rinsed
2 Tbsp. extra-virgin olive oil
2 Tbsp. freshly squeezed lemon juice
2 tsp. curry powder
1 tsp. turmeric
Salt, to taste
Toasted Walnuts
1 cup walnut halves
1 tsp. extra-virgin olive oil
1 tsp. freshly squeezed lemon juice
1/2 tsp. curry powder
Quinoa
2/3 cup dry quinoa, well rinsed and drained
1 1/3 cups vegetable broth, reduced sodium
Creamy Golden Turmeric Sauce
1/4 cup tahini
3 Tbsp. water
2 Tbsp. lemon juice
1/4 cup reduced-fat plain yogurt (dairy or plant based)
1 tsp. agave syrup (optional)
2 cloves garlic, minced
1 1/2 tsp. turmeric
1/2 tsp. cumin
1/4 tsp. black pepper
Salt, to taste
Fresh Toppings
2 cups kale, chopped
1 cup cherry tomatoes, sliced in half
1 small avocado, sliced thinly
Makes 4 servings (591 g).
Per serving: 680 calories, 37 g total fat (4.5 g saturated fat, 0 g trans fat), 0 mg cholesterol, 70 g carbohydrates, 23 g protein, 17 g dietary fiber, 160 mg sodium, 11 g sugar, 0 g added sugar.
Directions
1. Preheat oven to 400 F.
2. On baking sheet, arrange sweet potatoes, cauliflower, red onion and chickpeas.
3. Drizzle olive oil and lemon juice over vegetables. Sprinkle with curry powder, turmeric and salt (if using). Toss together with tongs to distribute.
4. Place in oven on top rack and roast, until golden—turning with tongs every 15 minutes—for about 30 minutes, until golden brown and tender. Remove from oven and set aside.
5. In small baking dish, arrange walnut halves.
6. Drizzle with olive oil and lemon juice. Sprinkle with curry powder.
7. Place in oven on middle rack and toast walnuts—turning halfway through—for about 10–12 minutes, until golden brown. Remove from oven and set aside.
8. Meanwhile, place quinoa and broth in small pan, cover and cook over medium heat for about 20 minutes until tender. Drain any leftover liquid. Set aside.
9. While vegetables and quinoa are cooking, prepare sauce.
10. Combine tahini, water, lemon juice, yogurt, agave syrup (if using), garlic, turmeric, cumin, black pepper and salt in small bowl; blend until smooth. Set aside. Makes about 3/4 cup sauce.
Notes
To serve, arrange in 4 large individual serving bowls (3 cup capacity):
1/2 cup cooked quinoa
1/2 cup fresh kale
1/4 of the roasted vegetables
1/4 cup sliced cherry tomatoes
1/4 sliced avocado
1/4 cup toasted walnuts
3 Tbsp. sauce